Budapest is a very attractive city. I always look forward visiting the city again, because there are so many things to do, to visit, to taste, to photograph, that it is impossible to see it all in 2 or 3 days. What I especially like on Budapest is that the city is full of young people. Due to that fact it has a very lively and vibrant atmosphere. Particularly during the night. One can find almost everything here  – very interesting history, beautiful architecture, narrow streets and big avenues,  amazing view points, cultural events, trendy bars, restaurants and tasty cuisine. I would like to invite you to walk with me through the city. The first blog will be about hilly Buda and later I will publish the second blog about flat Pest. The Pest area is more interesting and offers a lot more activities. The cultural and social life is happening  there. These two parts also with the third one Óbuda were merged together in 1873 and created one city called Budapest.  
The view from the Fisherman's bastion (flat Buda). On the other side of the river Danube the Parliament building.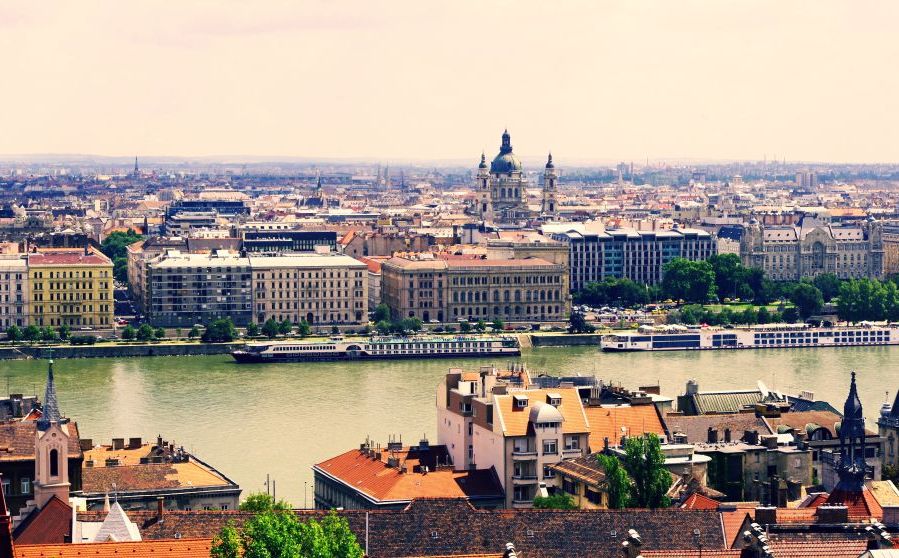 Another main icon of the flat Pest side. The St. Stephen's Basilica.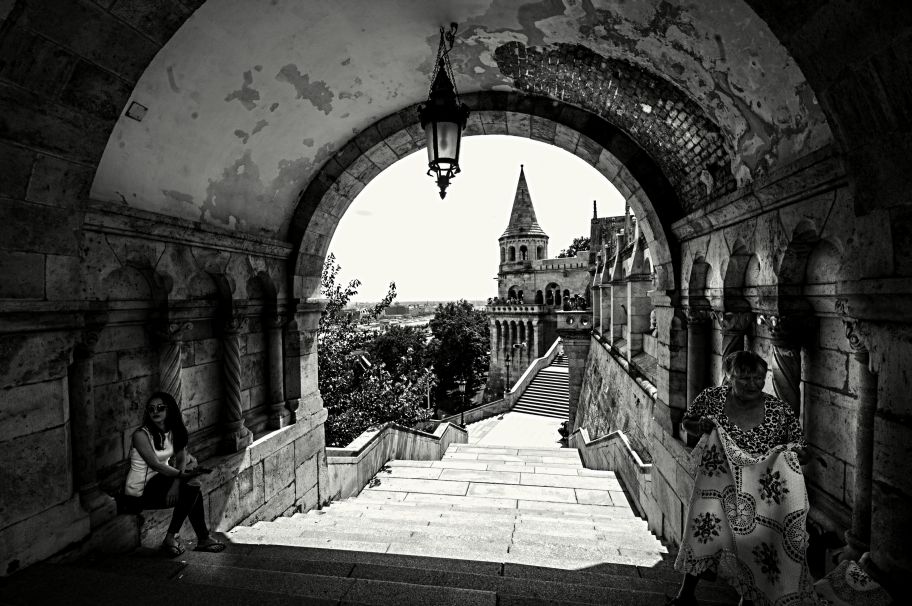 Fisherman's bastion. 
Travelling makes one weary. You want to rest, sit down and have a coffee. Why not over here?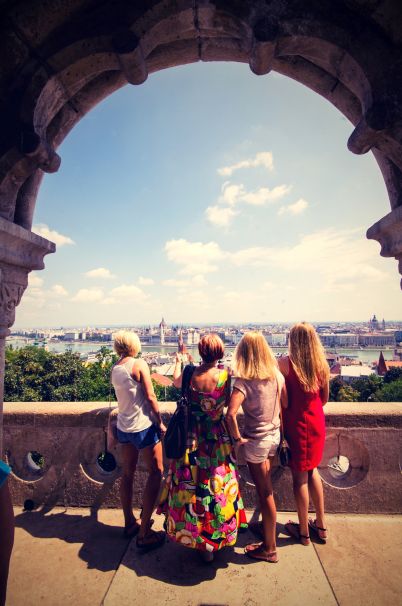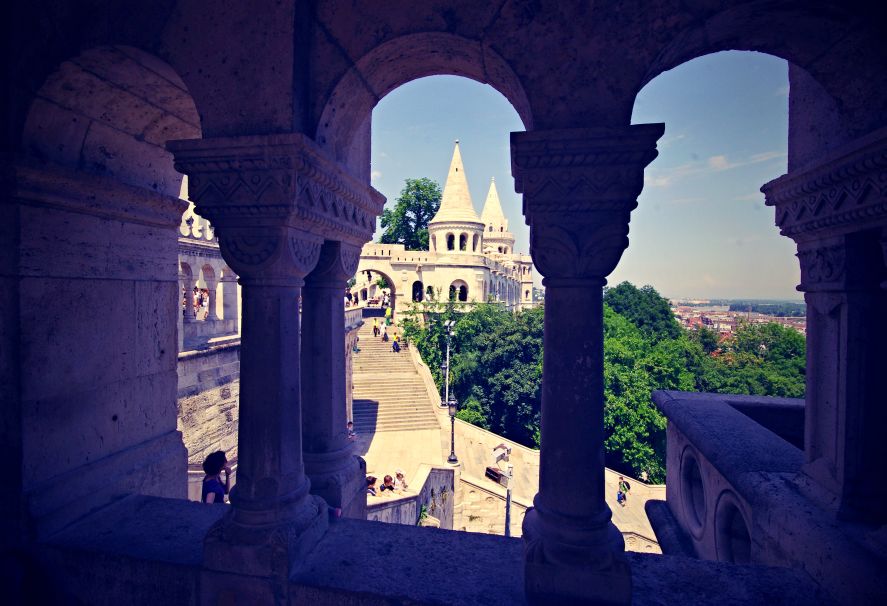 A great statue of the first Hungarian king Saint Stephen within the Fisherman's Bastion.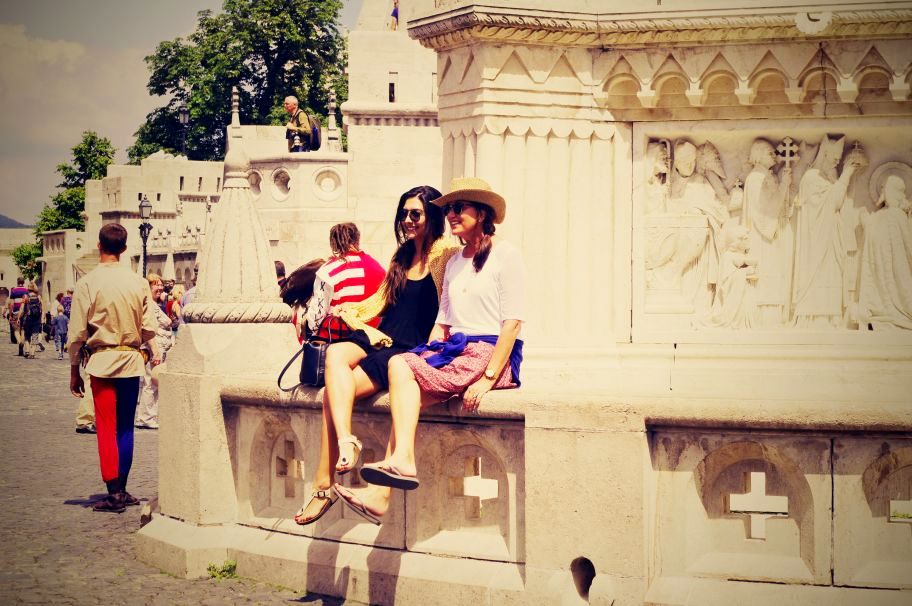 Old history decorated with new blood, new generation.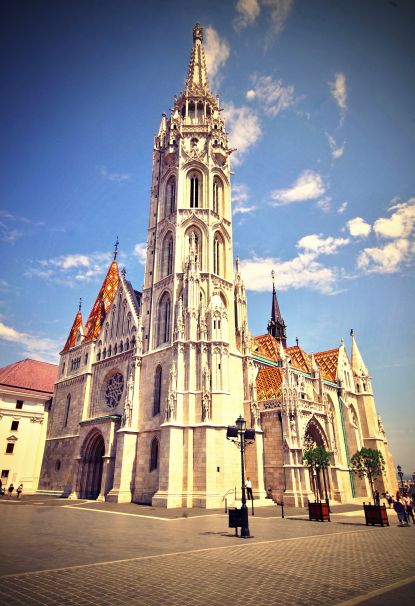 Matthias church. The first church on the site was founded by king Stephen in 1015. Later was destroyed during the Mongol invasion in 1241. When the Turks started to occupy Budapest (1541) the church became the city's main mosque until the siege of Buda in 1686. Later was restored in 19th century.
What make me always very happy is to see good old Trabant on the road!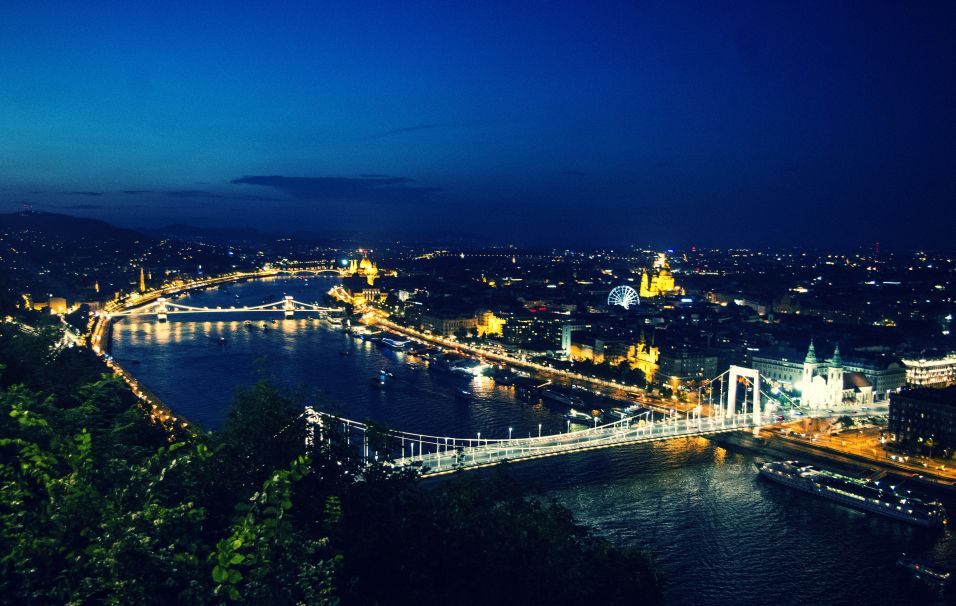 Gellért hill is the best place to enjoy the city during the night.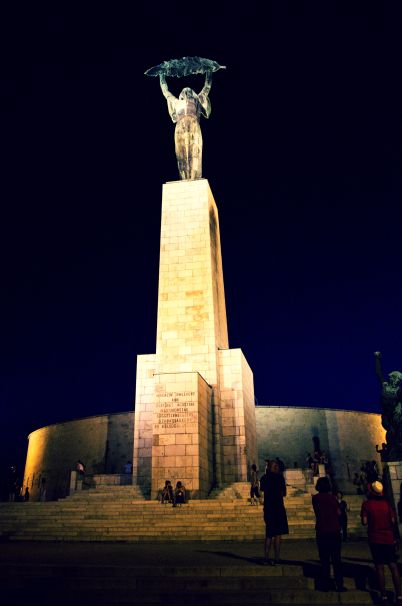 This is Liberty statue. It was the first statue installed by Soviets after they "liberated" Budapest. As my Hungarian friend Helga used to say "after liberation they forgot to leave" and period of communism started.
Sunset on the Gellért hill with the Liberty statue and little bit of the Liberty bridge.
Buda Castle. Inside is an interesting art collection (moved from the Art Gallery),and the national library with more that 2,5 million of books. Oldest piece is from 1473 and it is the Chronicle of Hungarians.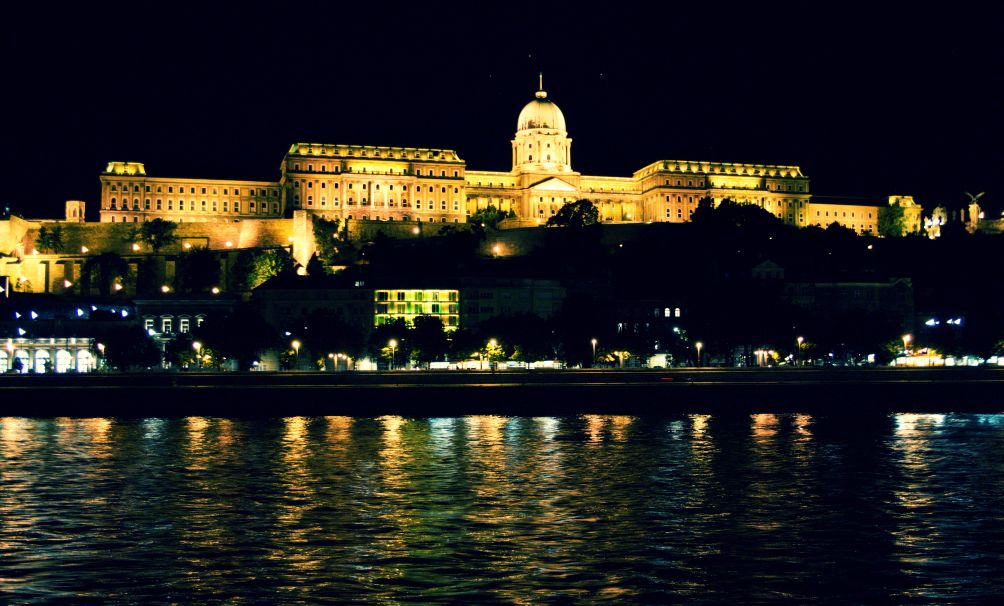 Dark and light play their own game.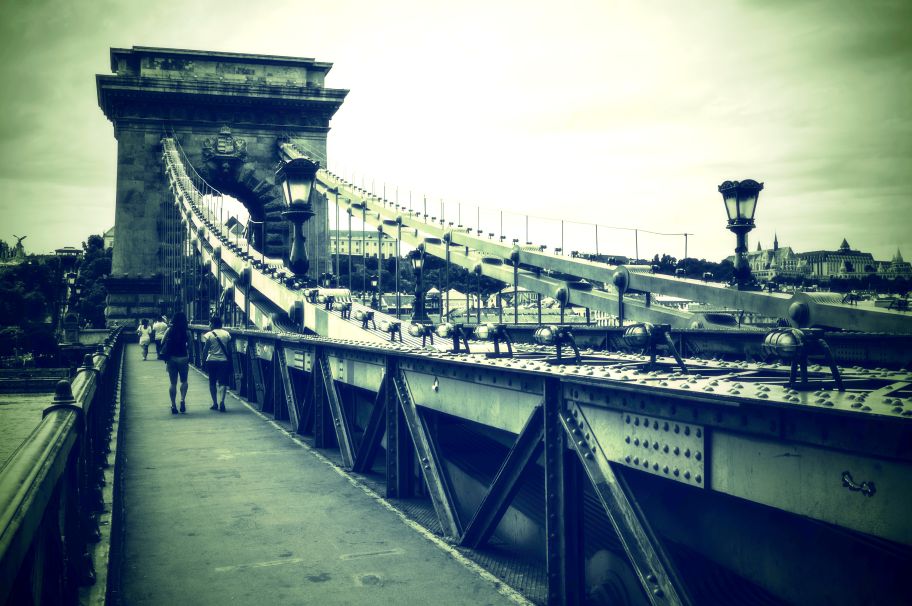 The famous Chain Bridge built in 1849. It was the first permanent bridge across the river Danube.
Last picture is the Hungarian Parliament building on Pest side. One of the main icon in Pest. That's my invitation to my following blog about Pest. More pictures, more recommendations, more information. If you like this blog please share or leave a message.   
Have a excellent day!